The statistics on personalised drinks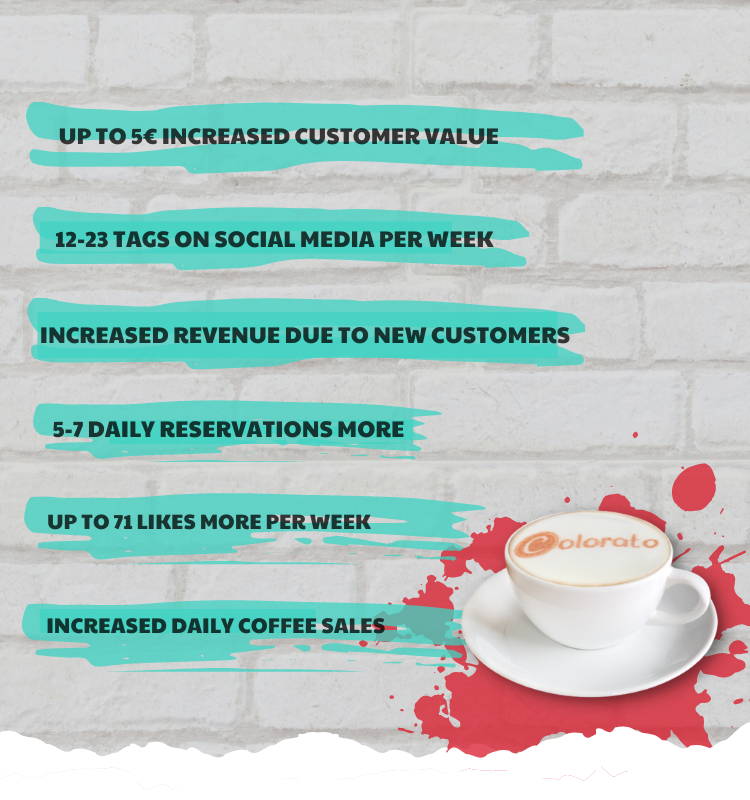 What effect does food blogging have on your business?
Here are some numbers from our customer surveys to guide you.
11 table reservations per day

16€ value of goods per customer

60 Cappuccinos sold per day
18 table reservations per day

21€ value of goods per customer

85 Cappuccinos sold per day
The coffee printer pays for itself very quickly through passive marketing
Once the word gets out in your city, referral marketing will take care of itself.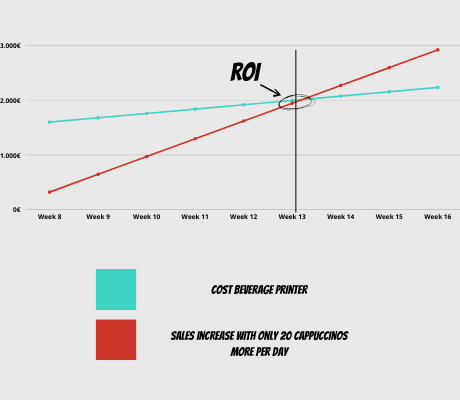 L*Advertising & Editorial Content.
**This is an illustration & average values. There is no guarantee for each individual item mentioned.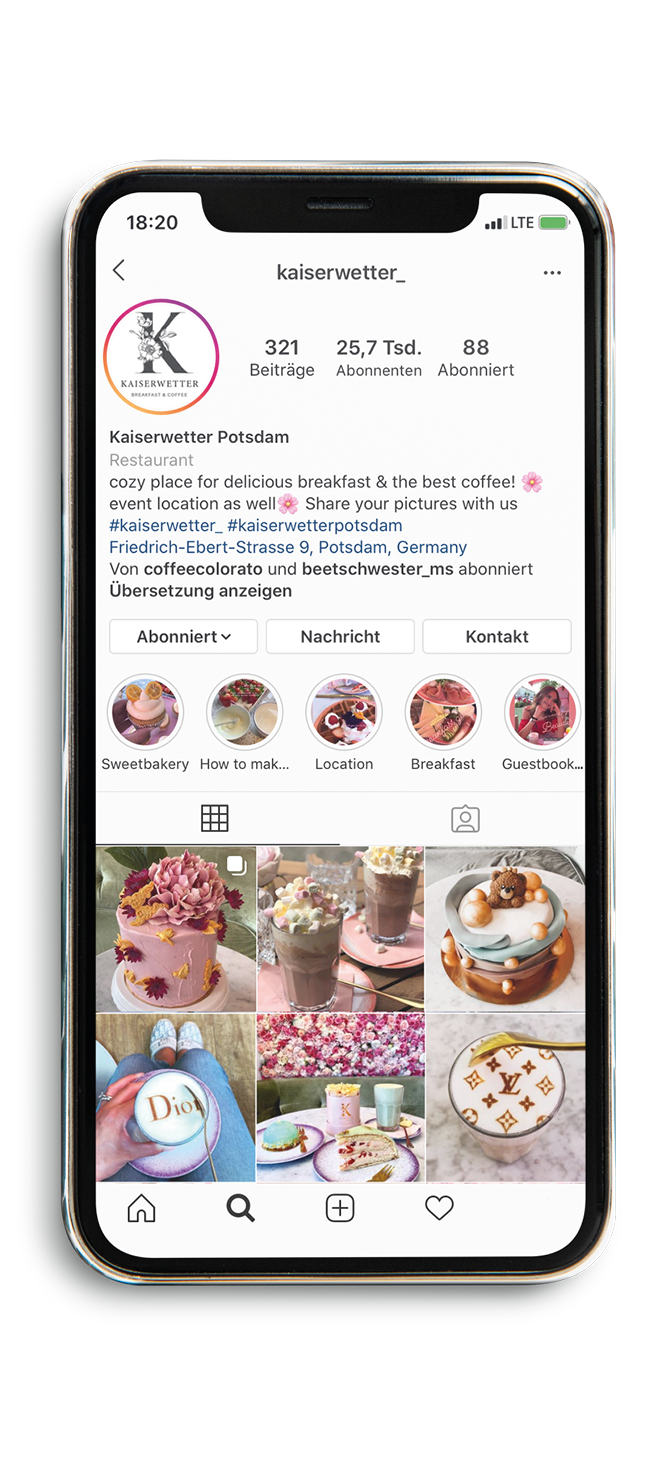 The general feedback from our customers
We asked several of our customers about the number of cappuccinos sold. One customer said he previously sold an average of 60 cappuccinos a day. After a start-up period of about 8 weeks, until the
Beverage printing
regionally, he sold about 25 more cappuccinos per day. Of these, about 20 were personalised drinks. Let's disregard all other cross-sale effects (increase in value of goods per customer, etc.) and only consider the 20 personalised cappuccinos that were sold more.
The Calculation:
1. a cappuccino costs in Germany about. 2,90€, with a cost of goods of 0,30 Cent.
2. our printer cartridges cost 79€ with a printing capacity of 800 prints (Coloranino). Adding this to the cost of sales results in a cost of sales of 0.40 cents (10 cents per print).
3. profit per cappuccino= 2,50€
4. acquisition cost
Coloranino
coffee printer: 1599€ + monthly cartridge of 79€.
If we calculate the acquisition costs against the increase in sales, the purchase is amortised from as early as Week 13.
Don't forget that all other cross-sell / branding effects were left out of the equation.
So the Golden Colorato formula is: 
Attract new customers through beverage personalization + Selfiecoffee sales + revenue other products + social media branding = Automated new customers + increased sales.
What are you waiting for? Be the first in your city
More news about the Selfieccino Moment :)