Why do you need a coffee printer in your coffee shop?
The Colorato coffee printer:
A must for every cafe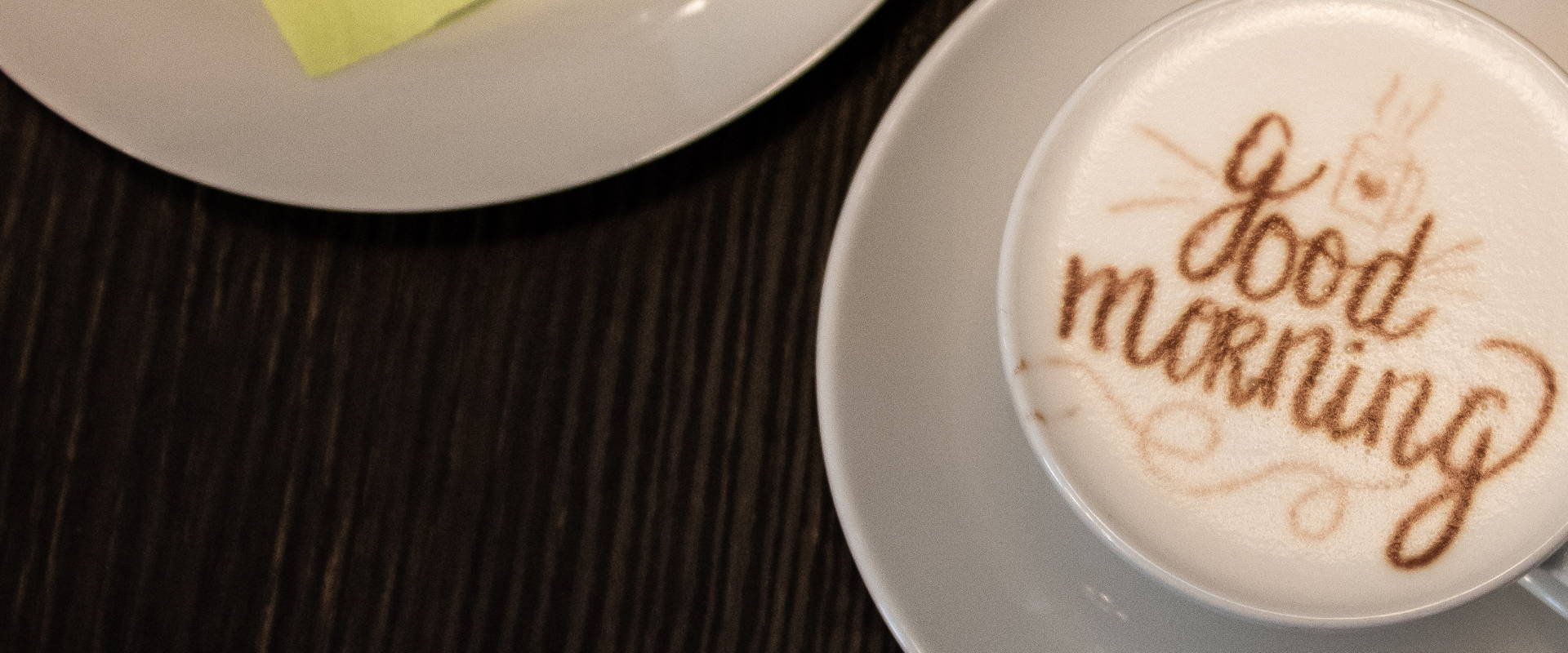 THE COLORATO COFFEE PRINTER:
A MUST FOR EVERY CAFÉ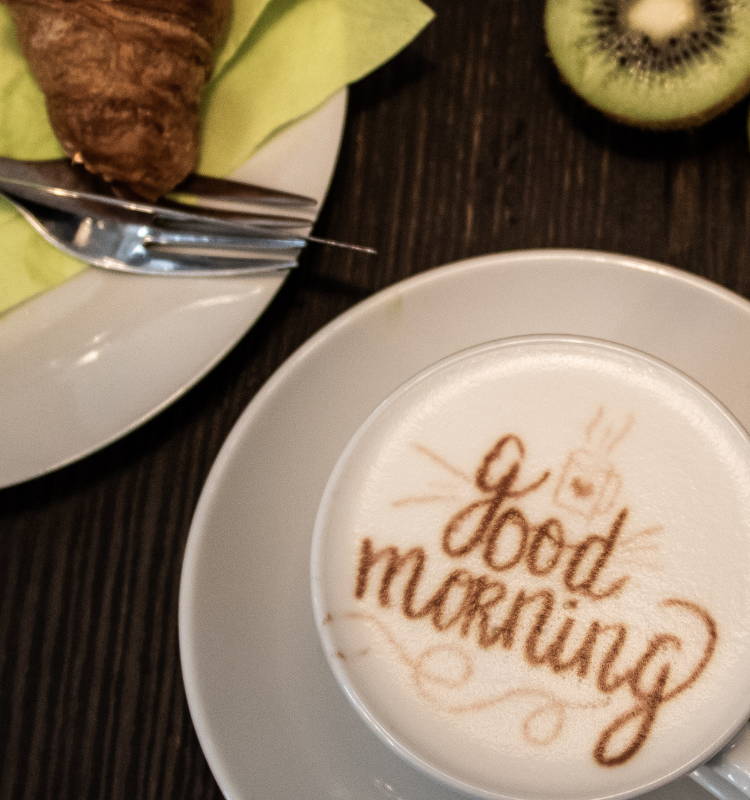 What makes the Colorato coffee printer so unique and why should every coffee shop own one?
The competition in the catering industry is constantly increasing - running a successful café these days requires more than just preparing a good cappuccino. Many café operators find it difficult to acquire new customers. There are also new social media trends such as "3D Latte Art" or "Cappuccino Art" - all newfangled terms that put off many old-school baristas. It is so important to understand the current trends in café gastronomy, because they are actually super simple and have a big effect. At Colorato, for example, we are fully behind the beverage personalization trend. That's why we have our world-renowned Coloranino Coffee printer and the world's fastest drinks printer designed to help you impress your guests with personalized drinks and become a social media star at the same time! In this blog we will show you what this is all about and how easy it can be to win new customers.
What are personalized drinks?

Why is beverage personalization so important?

Why is traditional latte art on the decline?

Why does a Coffee Art Printer help you take your coffee shop to the next level?

Where can you get a Café Printer?
What are personalized drinks?
Personalized drinks are exactly what you imagine. It's just coffee or drinks that become a unique work of art with a funny saying, a name or a selfie. You're probably wondering: "How am I supposed to write on a coffee, let alone print it on a selfie?" Yes, it's possible and better than you can imagine. Coffee printers, beverage printers, beer printers or latte art printers - there are many names for our devices that make exactly that possible. We'll explain how this works in a moment. Before that, it's important to understand why personalized beverages are so important.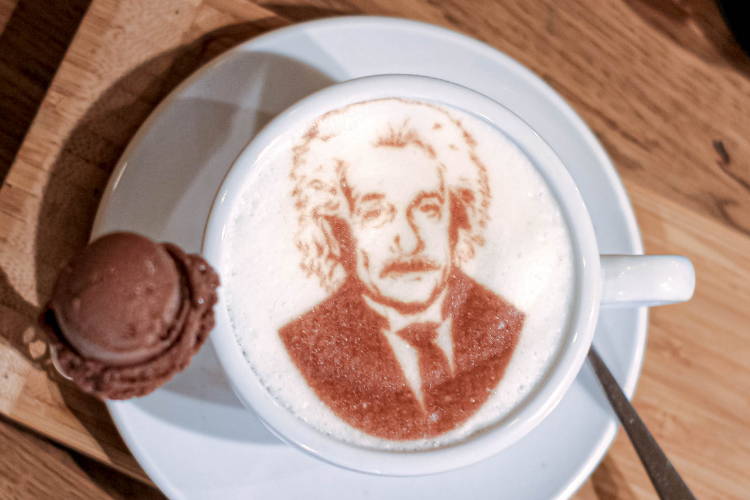 Why is beverage personalization so important?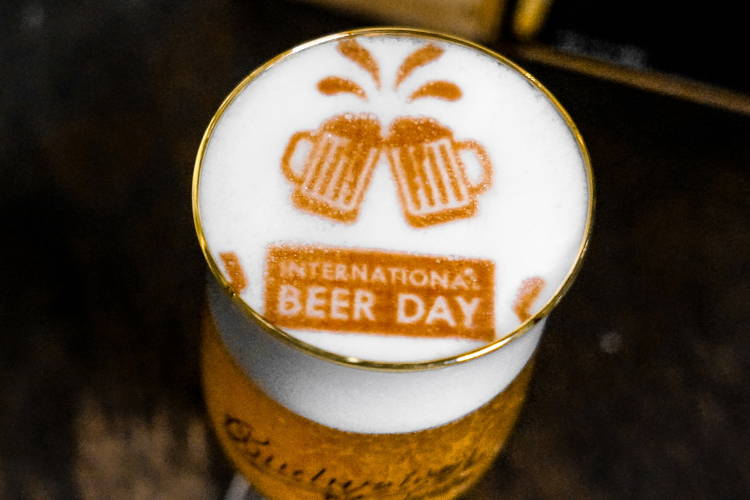 Well, as described at the beginning, the competition in the catering industry is constantly increasing and many restaurateurs find it difficult to win new customers. Personalized drinks are a simple way to amaze your customers super fast and easy! Imagine you overslept and have to go to a business meeting quickly. You're already late, totally stressed out and didn't manage to have breakfast or at least a coffee. The only rescue - the baker next door. You know a cup of coffee will do you good, but what if you suddenly get a "good morning" and your name on the foam of your coffee? You will be happy, maybe have a mischievous grin on your lips. But – you will come back! Because you always want that motivation boost in the morning. Lo and behold, this is how personalized drinks work! And this was just one example of the many ways to impress customers and win them over the long term with personalized drinks!
Why is traditional latte art on the decline?
Maybe you're thinking to yourself now: "That sounds all well and good, but I can also make a cappuccino with a little instinct and a toothpick - it's also latte art!" That's right, it is in fact latte art too But it is precisely this form of latte art that is now as out as cell phones with buttons or balayage hairstyles. Let's be honest, everyone has had a heart on their coffee, right? And is that personal? Not really, right? Having your own face on your drink is better than that. And at the end of the day, the crowd usually follows the currently cool and hip trends anyway. And for that you have to keep up with the times and be just as cool!
Why does a Coffee Art Printer help you take your coffee shop to the next level?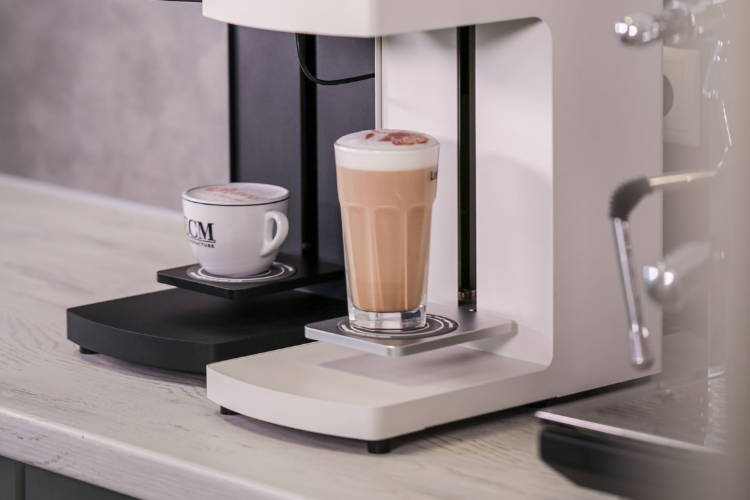 We now agree, old school latte art is no longer trendy and nowadays you need real personalized drinks to really stand out. So you need a coffee printer, selfie printer or a beverage printer in general. Because such a beverage printer will help you, as described in the example above, to take your café to a new level, to win new customers in the long term and at the same time to social media star to become. Our Coloranino coffee printer, for example, prints selfies of your customers on a coffee in just a few simple steps. And all this with a certified and 100% edible food coloring. Our Cignature beverage printer uses the same color and is also the fastest beverage printer in the world. With the Cignature beverage printer, you can print funny sayings or the names of your customers on any beverage of your choice in seconds and by hand. Personalization options are here limitless! With a coffee printer or beverage printer from Colorato you will definitely be able to impress your customers!
Where can you get a Café Printer?
So, you're probably asking yourself the question, how do I get such a coffee printer or beverage printer so that you can also win new customers with personalized beverages, right? The best way to do this is to simply send us a message! We will be happy to help you and your café and work together to develop a suitable concept for you, so that you too can use one of our coffee printers or beverage printers optimally. We have helped many of our partners build their beverage personalization concepts to their maximum expectations. And we can do that for you too! Simply contact us using the form below and we will get back to you and arrange a personal meeting. We look forward to hearing from you and helping you!
The concept behind our coffee printers and beverage printers:
Every café is individual, so personal advice is crucial to your success!
Would you like to learn more about the world of beverage personalization? Then read on here: