Why a coffee printer makes social media advertising cheaper than paid ads!
The coffee printer:
The cheapest social media
Beverage marketing worldwide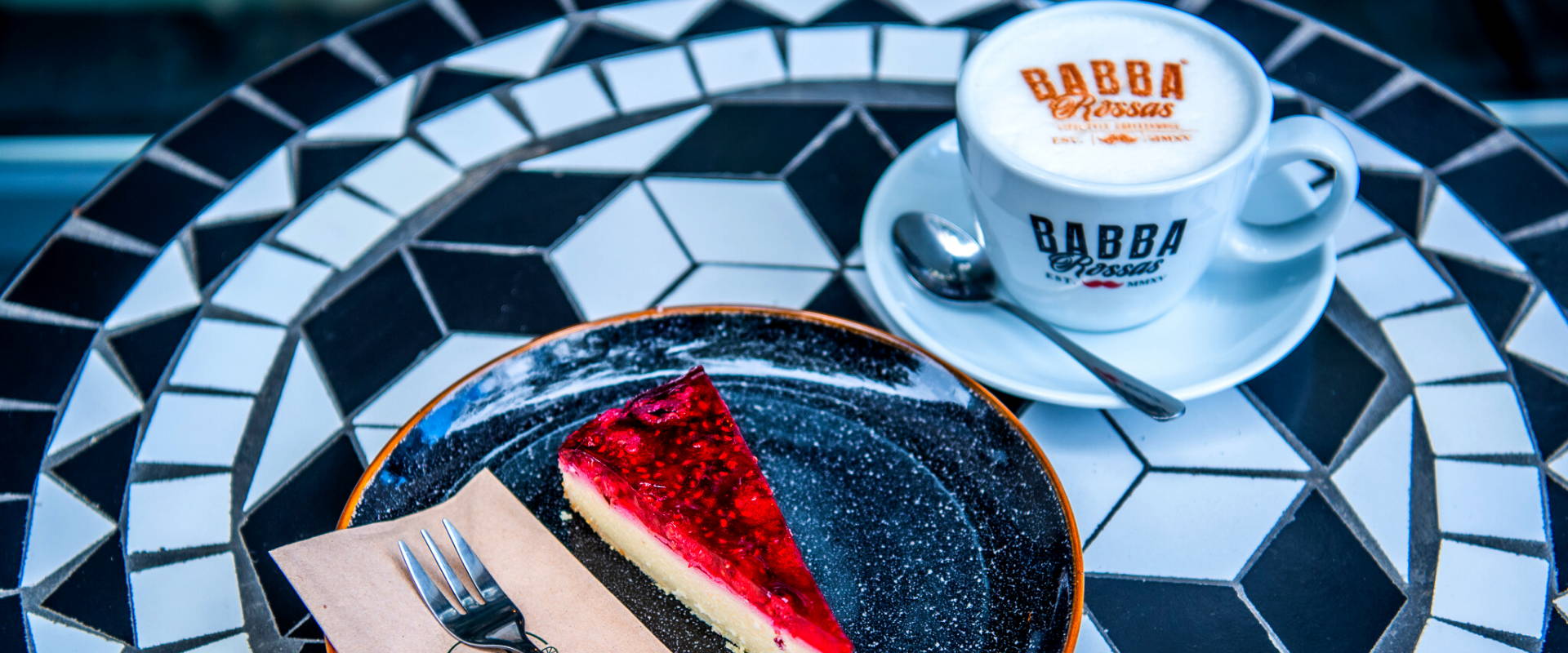 THE COFFEE PRINTER:
THE CHEAP SOCIAL MEDIA
BEVERAGE MARKETING WORLDWIDE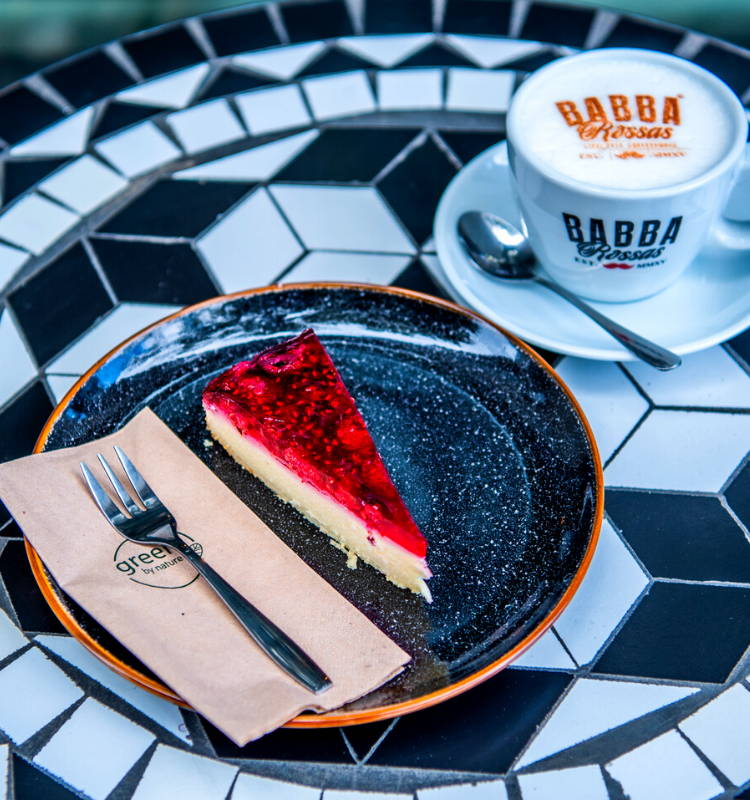 With social media ads you live in the past - with the coffee printer in the future!
We all know them: advertising blocks on social media platforms. The annoying ads in the feed, between several stories or before a video. The point of social media ads is now firmly anchored in almost every marketing plan of a company. Local restaurateurs are also increasingly using paid advertising on social media platforms. However, we find this wrong. Why? Simply because we have a better solution! With one of our coffee printers you can run better and cheaper social media advertising. Our partner café Sunny weather has been advertising our coffee printers and selfieccinos on social media for some time, but in this blog we will show you exactly how it's done!
Social media advertising with selfieccinos - how does it work?

Reach up to 100.000 people for only €79 with just one beverage printer cartridge

Example of glorious weather: The before and after effect of 3D latte art social media marketing

Where can I get a selfie printer to get started cheaply and efficiently on social media?
Social media advertising with selfieccinos - how does it work?
To explain this, let's start at the beginning and explain a few basics of social media marketing. Social media is an indispensable part of today's world! The photo platform Instagram alone has over half a billion users every day (The report of Statista)! So that means that you theoretically have the chance to reach over half a billion people with your content every day. Admittedly, this cannot be implemented in reality, because the matter is not as simple as it appears at first glance. And reaching half a billion users is not the goal of successful social media marketing. Rather, it is about well-placed advertising in your local area. And in the ideal case, this advertising is not done by you, but by your customers! Simply put, it works like this: a customer is so enthusiastic about your café, bar or restaurant that he or she posts a picture of, for example, a good-looking plate, cocktail or your chic decoration on social media and links or to your account at least add the location. All followers of this person will then see this picture. I think you understand now what's behind it. This customer is advertising for you right now, without you paying him for it. The followers of this customer will look at the picture or video and even get a taste for visiting you. And you've won new customers. The only thing you have to do for this is to give your customers a basis to post something from your store...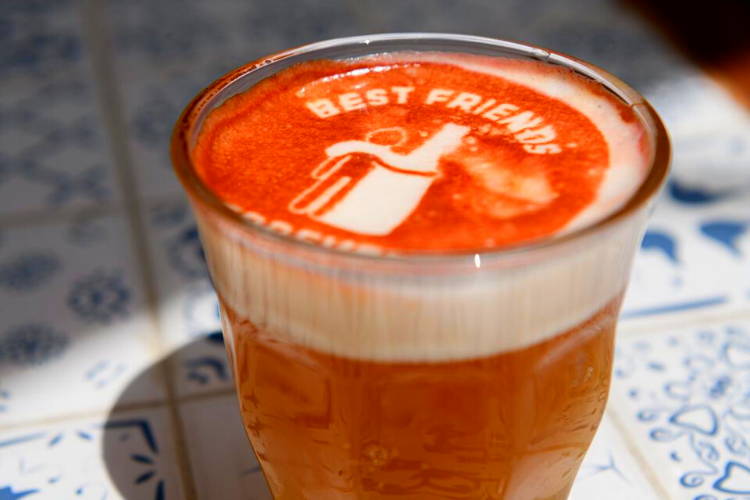 Reach up to 100.000 people for only €79 with just one beverage printer cartridge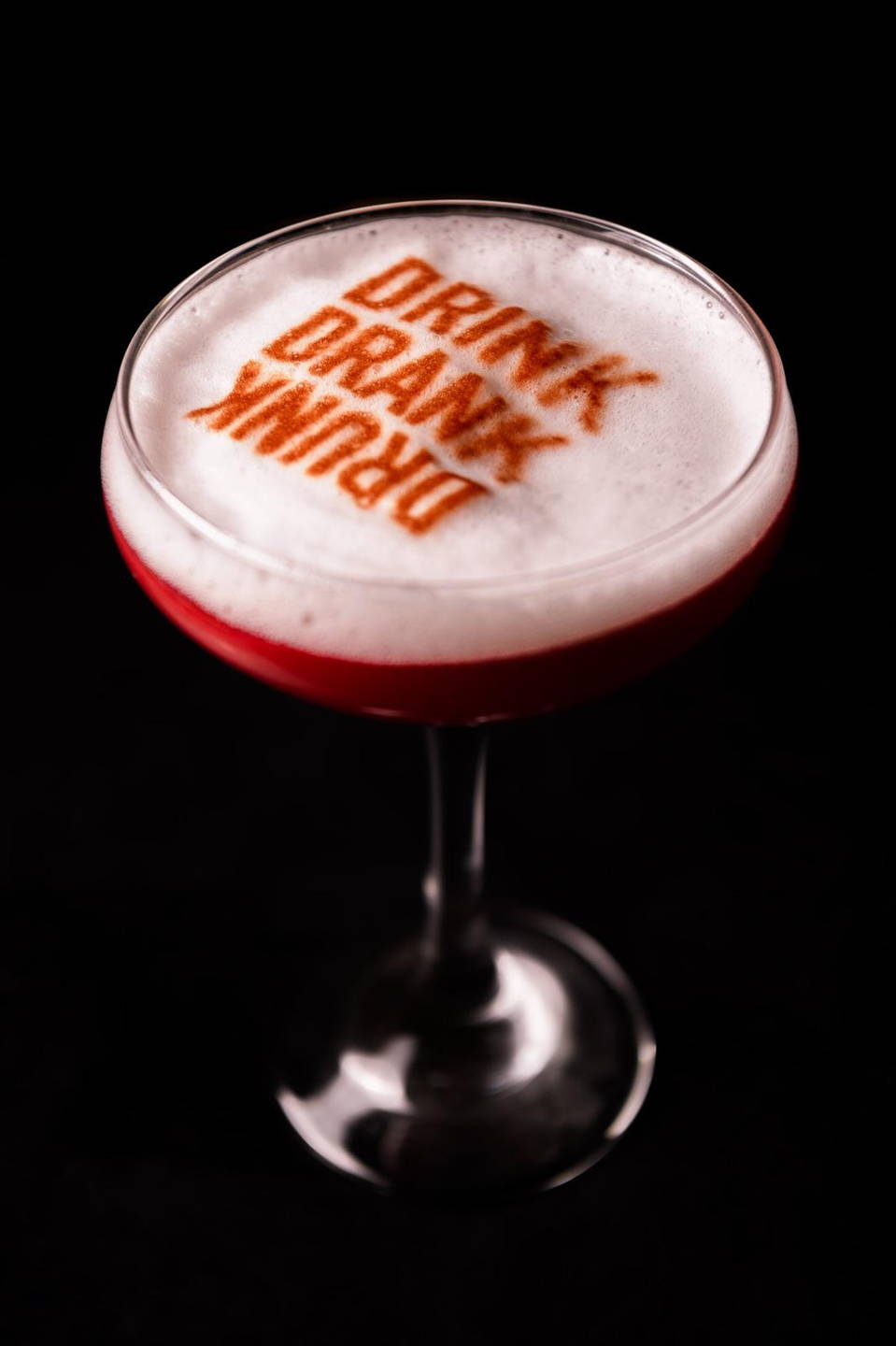 At the same time, of course, this should not be too expensive. Having a 10.000 liter aquarium in the restaurant definitely attracts people to post pictures of it on social media. But whether it's all worth it is another question. Small spoiler: it's not worth it. We have a much better alternative for you. Our Coloranino coffee printer or our Cignature, which by the way is the fastest beverage printer in the world is. Latte art has always wowed customers, but what if you take it one step further and your customers suddenly find their selfie on their coffee or cocktail? Or their name or company logo at a business dinner? This picture is guaranteed to be shared. And you've done free advertising (or rather, your customers for you)! The great thing about our latte art printers: You can achieve this effect very cheaply with personalized drinks. To put it in numbers, you can reach up to 79 people with a Coloranino coffee printer cartridge that costs €100.000! And where else can you place an ad for only €79 that reaches up to 100.000 people and really makes an impression?
Example of glorious weather: The before and after effect of 3D latte art social media marketing
How did this number come about? Let's assume that an Instagram account has an average of 1,000 followers. So if you print 800 coffees and only 500 of them are posted, you will quickly reach this immense range! And like we said before, your customers will be so amazed they can't help but post a picture of their printed coffee. In order to achieve the range effect of coffee printers, which we "Colorato effect", we show you two posts from our partner café Kaiserwetter below. As you can see in the image on the left, printed drinks generate more interaction than the non-printed one. The principle here is the same. Users see a coffee with a saying or picture on the crema and are amazed at first. But since they find it so exciting, they send it to their friends right away. That's how quickly the coffee printer generates range. Of course, the Instagram algorithm also notices this and shows the post to more and more new people because the algorithm notices that it is well received.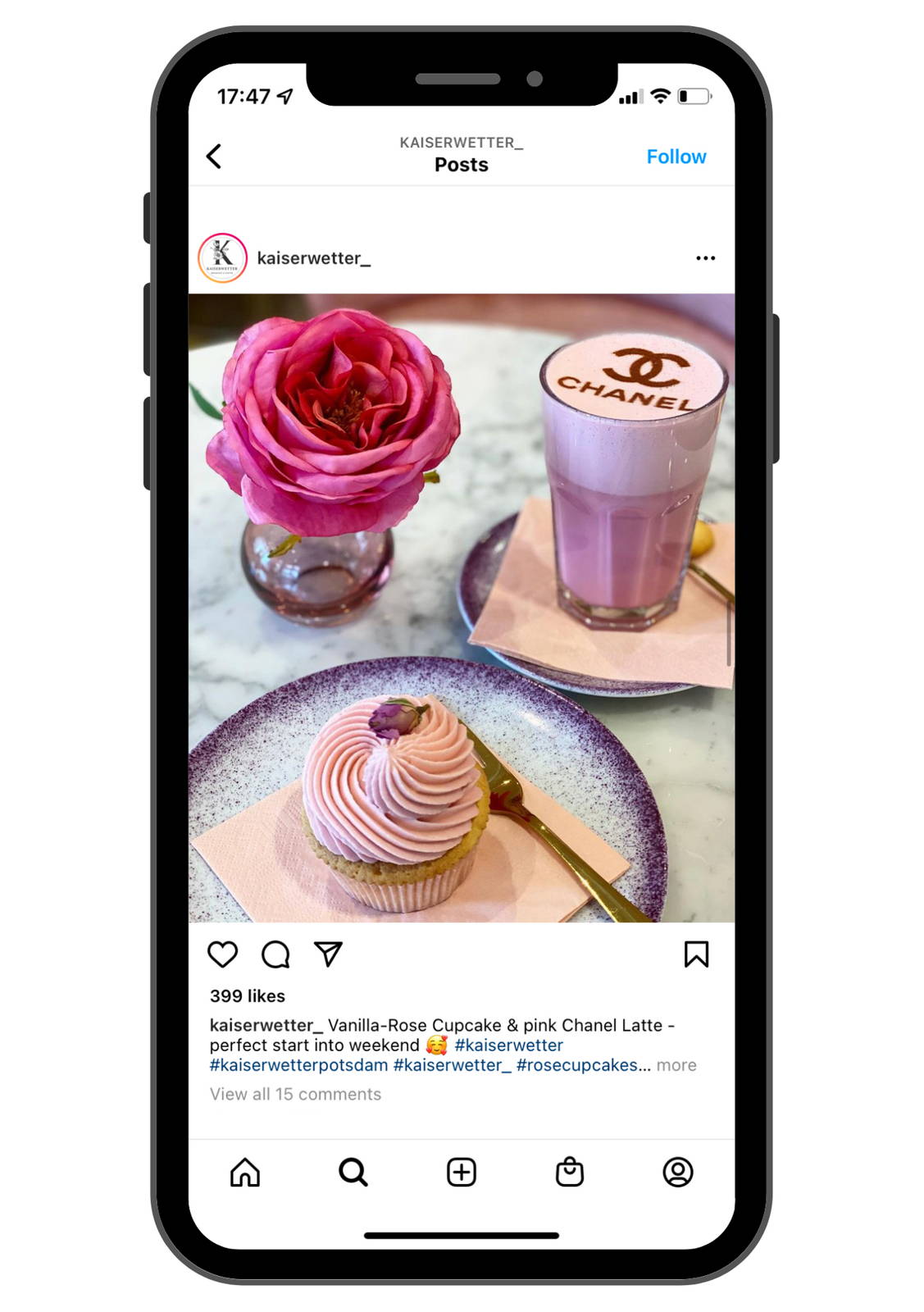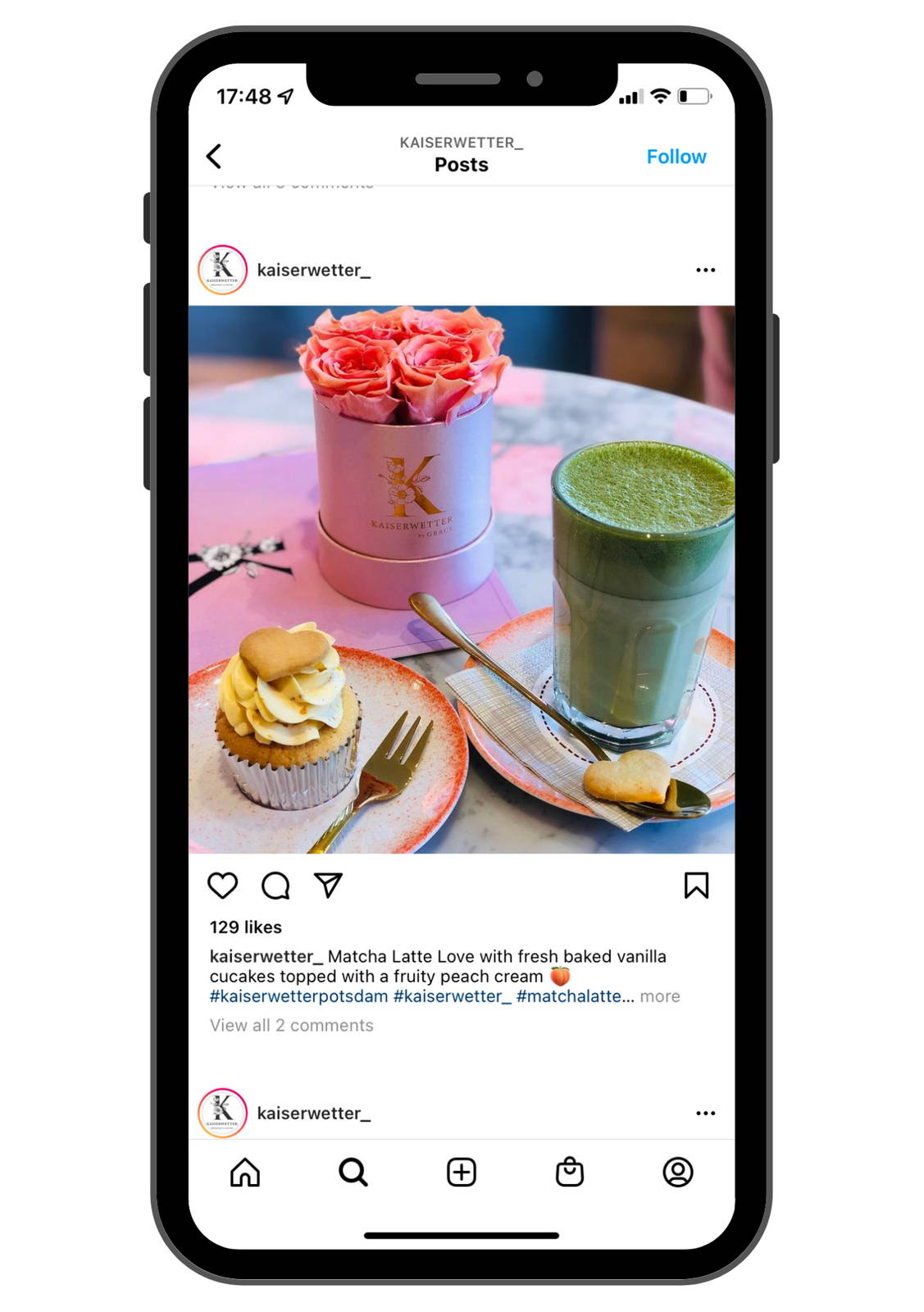 Where can I get a selfie printer to get started on social media and reach people in my region?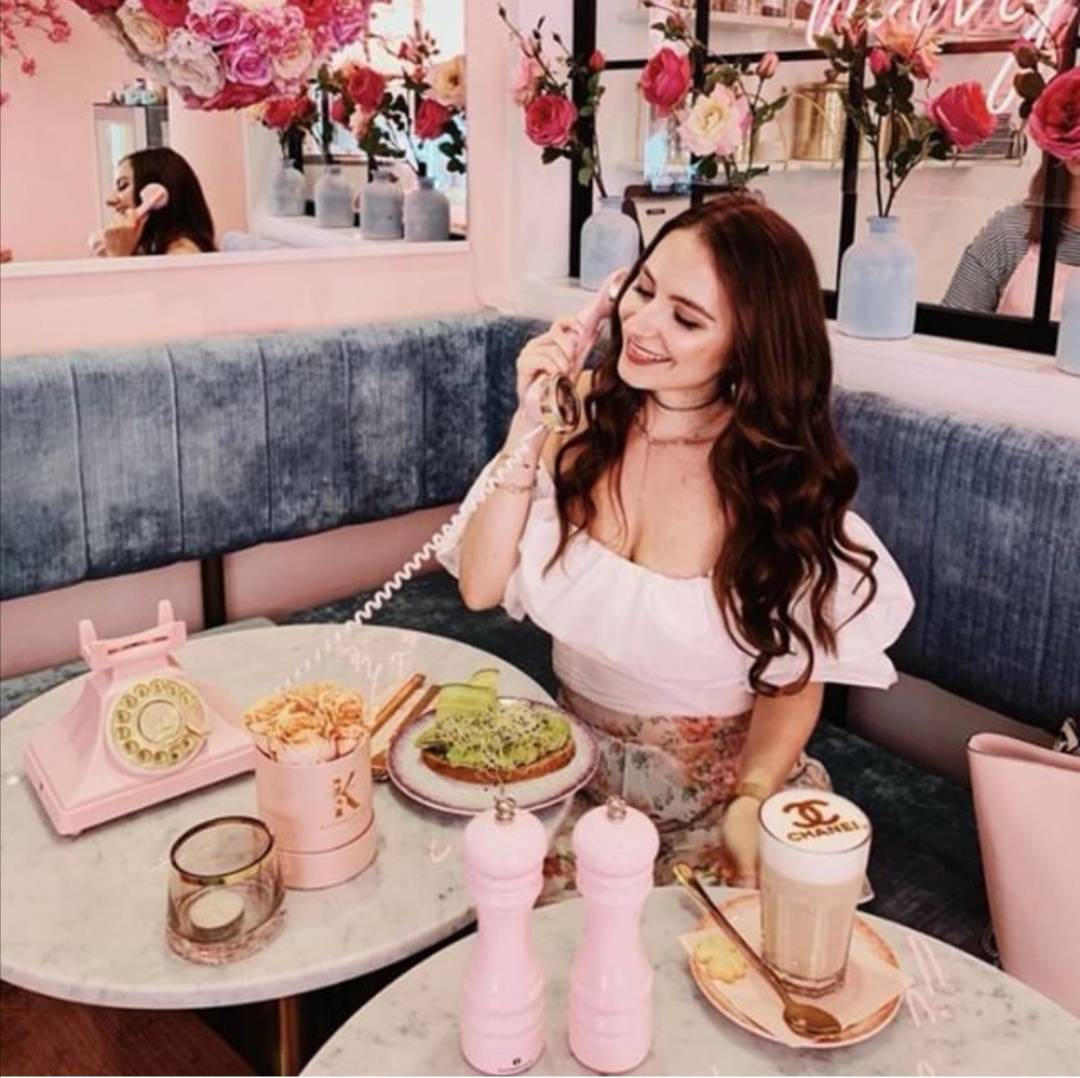 This is probably the most important question for you now, because you definitely want to benefit from the many advantages of a 3D latte art printer, right? So you're now asking yourself the question, how do I get such a coffee printer or beverage printer? The best way to do this is to simply send us a message! We are happy to help you and your café and work together to develop a suitable concept for you, so that you too can use one of our coffee printers or beverage printers optimally. Just like the Café Kaiserwetter in Potsdam. We have helped many of our partners build their beverage personalization concepts to their maximum expectations. And we can do that for you too! Simply contact us using the form below and we will get back to you and arrange a personal meeting. We look forward to hearing from you and helping you!
The Colorato effect explained
We are also happy to be there for you personally :)
Feel free to read our other blogs.
We are there for you worldwide.
More inspiration from Colorato on Instagram